The items displayed here are "CUSTOM"! From personal to a corporate award of recognition. I will work with your design to create a custom piece of metal art!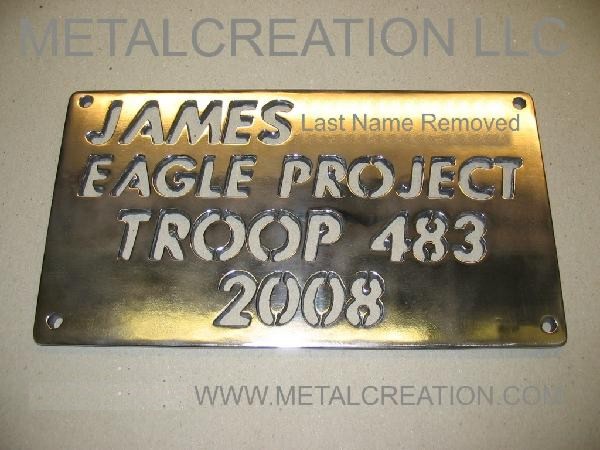 Custom 10 inch X 6 inch stainless steel plaque cut out of 3/16th thick material then polished.
Gymnastics Candle finished in a Mayan Gold powder coat!
SALES@METALCREATION.COM
Website powered by Network Solutions®