This page contains all the flat metal items. Your name or address can be custom added to any type of product. Just pick out the fonts, size, and color you want and leave the rest to me! Check out the custom metal projects page as well!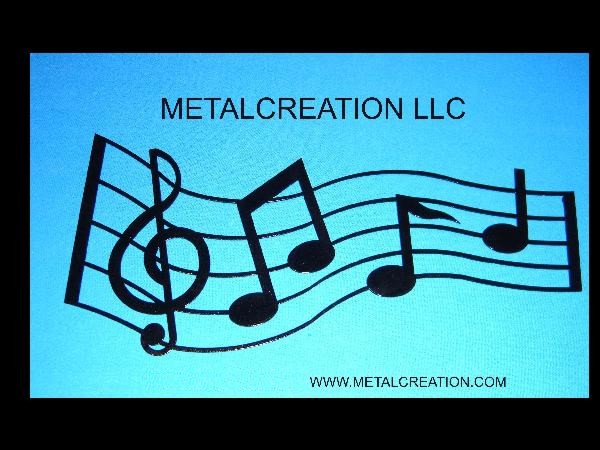 Flowing Music Notes With A Midnight Black Powder Coat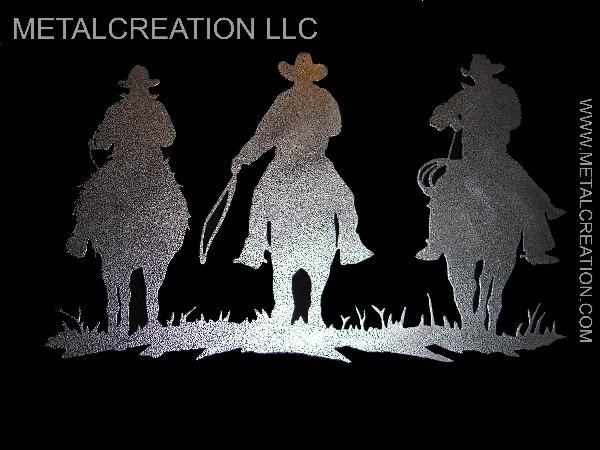 Cowboys With A Silver Vein Powder Coat.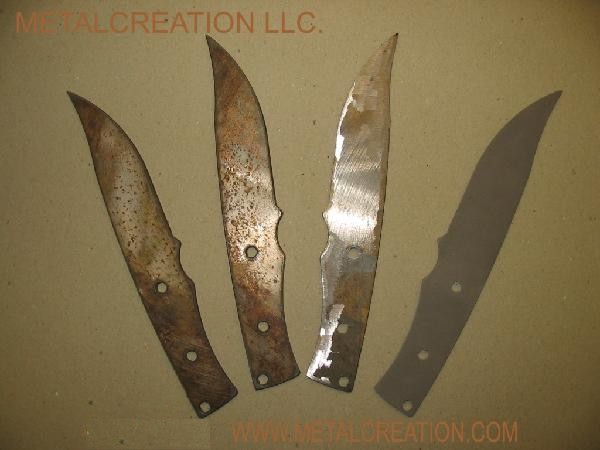 Knife blanks cut out of concrete saw blades. Blade on the right was ground and sand blasted.
SALES@METALCREATION.COM
Website powered by Network Solutions®